Book Online
Please book your journey in advance to ensure availability
BEST PRICE, BEST SERVICE!
START YOUR JOURNEY IN COMFORT.
Book a cab to Gatwick Airport between 04.00 am and 06.00 am, Monday to Friday and enjoy a DISCOUNT of £10. (Gatwick Airport only, subject to availability & saloon cars only)
Seaford to Gatwick £50 (USUALLY £60)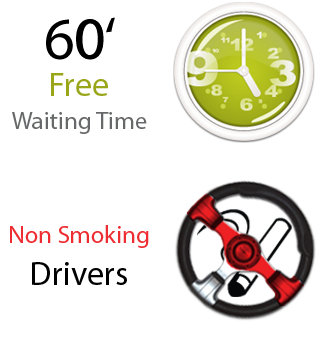 Why Book With iCarz
FREE waiting time of 60 minutes after landing of flight.
FREE monitoring of flight delays and arrivals.
We cover all London addresses, Hotels and Tube and Railway Stations.
24 Hours Airports transfer to Heathrow Airport, London City Airport, Gatwick Airport, Stansted Airport and Luton Airport.
Transport available 24 x 7 throughout the year. We have a wide range of vehicles to suit your needs and wants, from airport meet and to nights out.
All our friendly drivers are non smoking and fully scrutinized by the local authority. We encourage you to try our services and you shall not be dissatisfied.
We are known well for our efficient and reliable service.